We've all seen equipment that stores garden hoses. Here's something that does the job but in an attractive way: hose pots. They look like garden pots, but make your hose available to you without being unsightly.
Here are a couple of examples: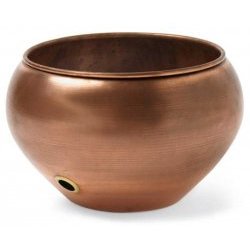 Most garden centers and hardware stores carry hose pots, starting at around $40.
More on gardening: